Outdoor Adventure Center
Looking for a unique, hands-on learning experience with your family?
Stop on by the DNR Outdoor Adventure Center.
Get outdoors with your kids this summer!
The Outdoor Adventure Center brings Michigan experiences to families for affordable prices. It offers experiences for children of all age and adults too. You can kayak, fish, complete a jeep tour, climb large forest trees and much more.
Located on Detroit's riverfront in the historic Globe Building, with the Dequindre Cut Trail running through its backyard, the Outdoor Adventure Center (OAC) gives you a taste of Michigan's great outdoors in the heart of the city.
Experience exciting outdoor adventures with hands-on activities, exhibits and simulators -- walk behind and touch a waterfall, step into a fishing boat and reel in a big fish, hit the trail on a mountain bike or snowmobile, and much more. At the OAC, you'll learn about how the DNR manages state parks, forests, wildlife and fish as you climb the roots and explore the canopy of a massive bur oak tree, hop aboard a real airplane, and see what's swimming in our aquarium.
Our experience started with reading books and puzzles in the early childhood area for the children. Then, we quickly saw the Michigan fish in the aquarium. We moved to the camping site and played a quick game of checkers. Next, the staff was supporting children of all ages with an interactive fishing game. Children were able to pretend to steer the boat and use fishing poles. Then we headed over to the kayak. We practiced kayaking together.
We moved through the cave and upstairs. Here we were faced with pretend trails for off roading. They had bikes, jeeps, and snowmobiles for you to take a ride on. We choose both the jeep and snowmobile. The airplane quickly grabbed my nieces attention and we headed there next. We were able to sit inside and see all the controls.
We headed through the bridge to the fruit and vegetable garden. We pretended to plant, dig, and garden. Make sure to head to the third floor and take a picture! Lastly, we spent a lot of time climbing the large forest tree and going down the slide. It was definitely a successful trip!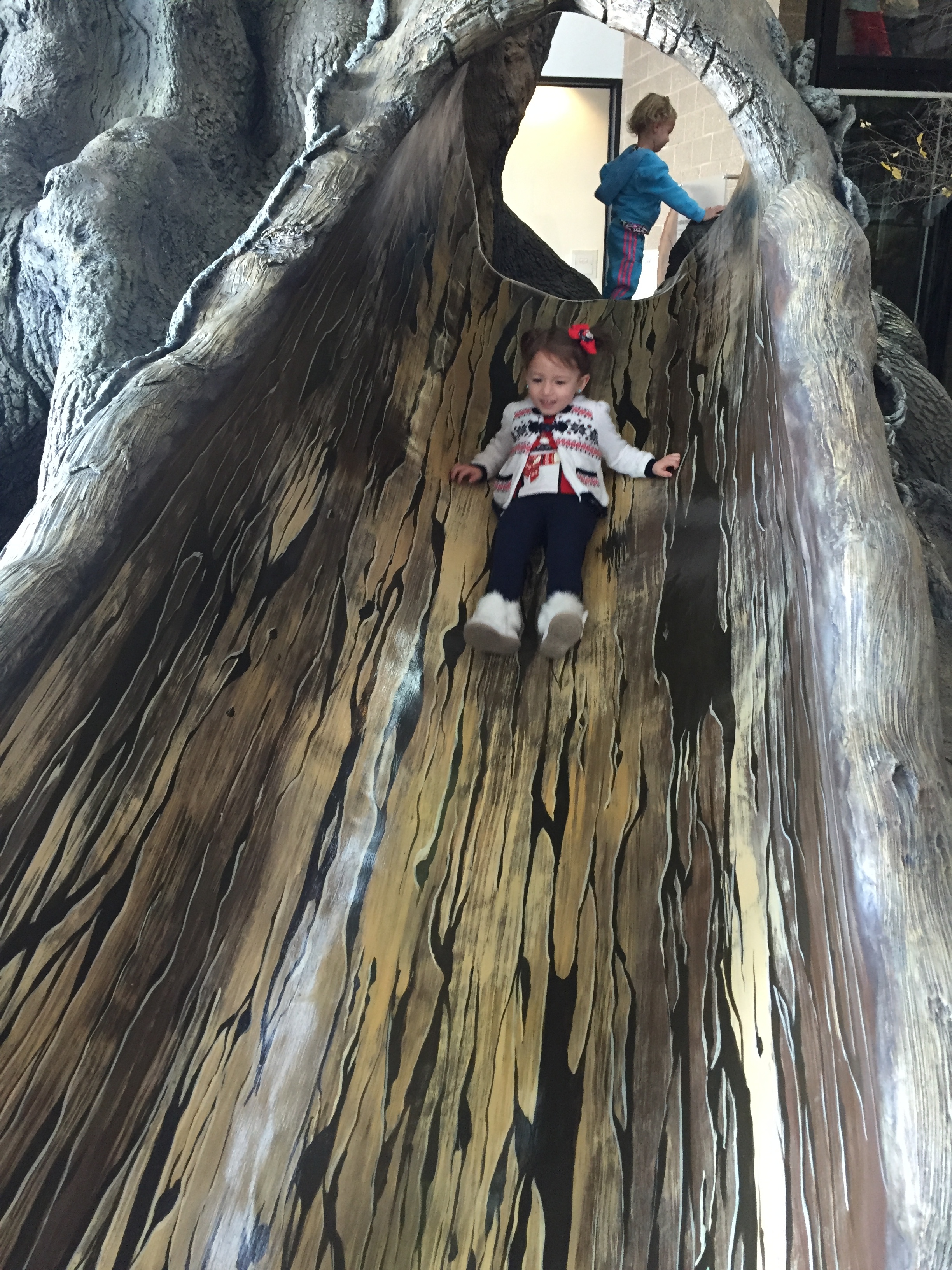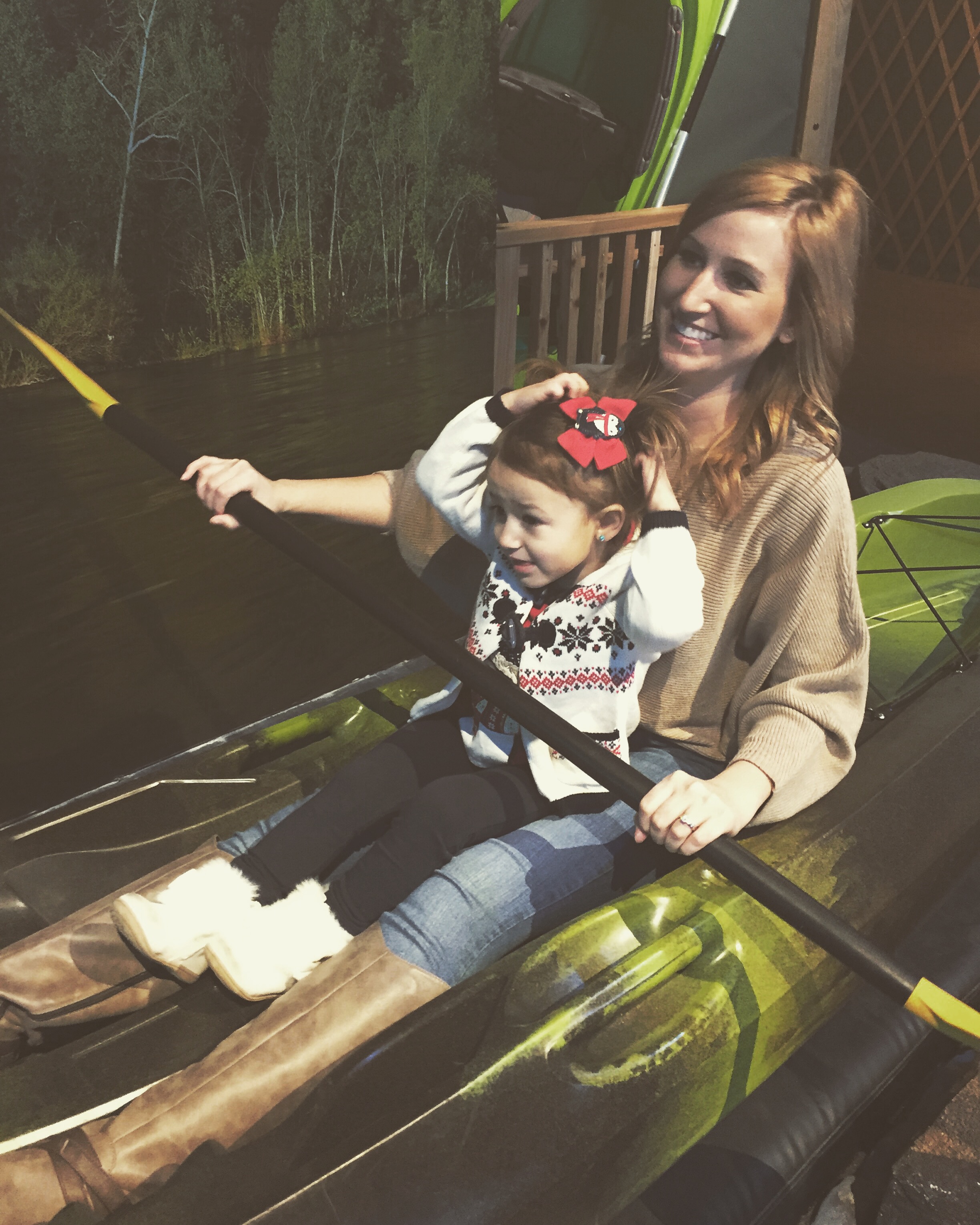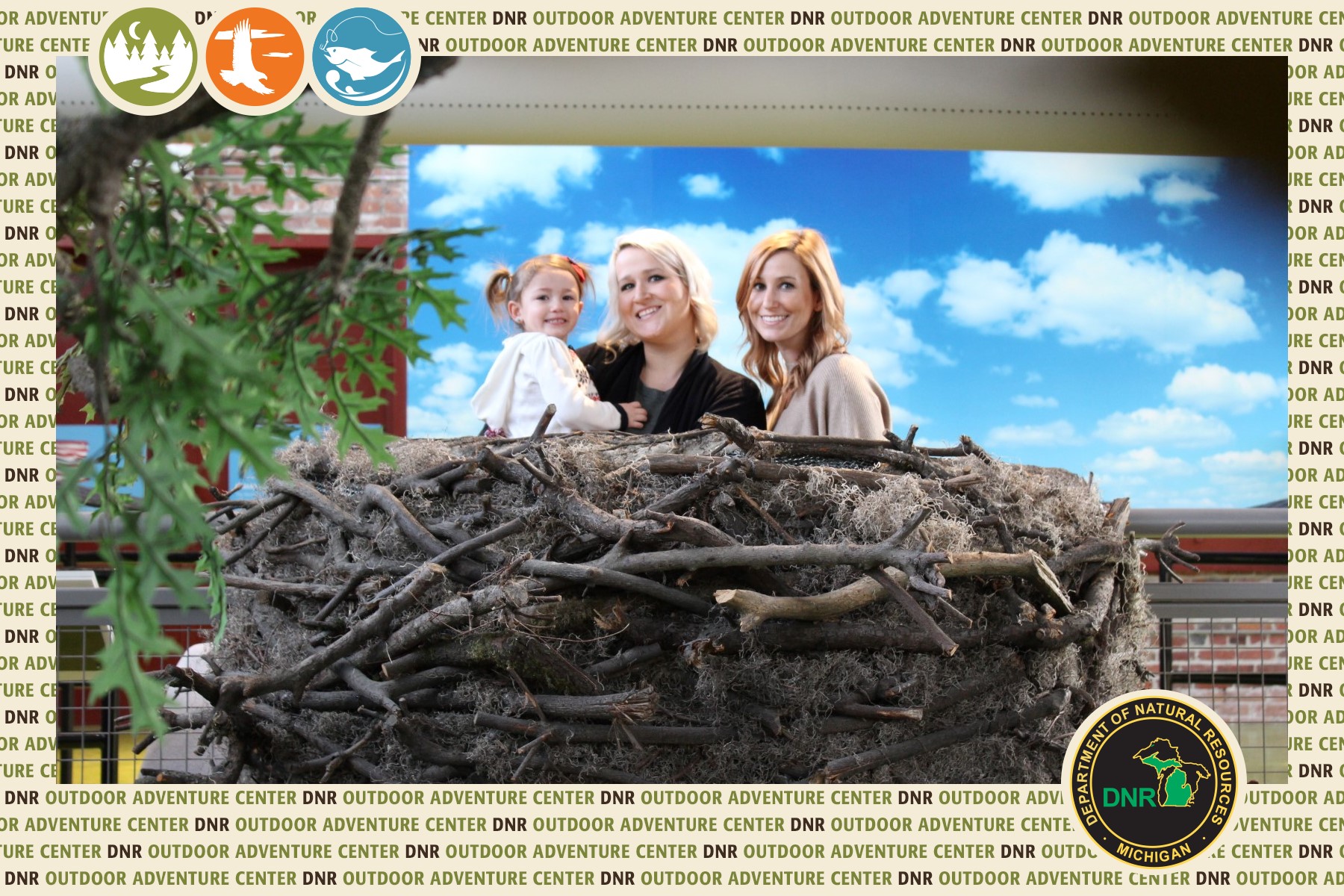 Visit the Outdoor Adventure Center and discover all there is to explore in the spectacular outdoors, parks, public lands and waters that are yours to enjoy.
Hours
Mon Closed
Tue Closed
Wed 10:00 am - 4:00 pm
Thu 10:00 am - 4:00 pm
Fri 10:00 am - 4:00 pm
Sat 10:00 am - 5:00 pm
Sun 12:00 pm - 5:00 pm