#NEWMOONPARTY
On Saturday night, in celebration of the New Moon, J'adore Detroit and Wolf Moon Mixers brought influencers from all over Detroit together for an evening of introductions, cocktails, henna and tarot.
Guests were greeted with personalized name tags and flowers for garnishing crafted by our favorite florist and creator of all things beautiful, Lisa Waud.
Wolf Moon mixed two signature cocktails; Pineapple Jalapeno Tequila and Watermelon Mint Vodka.
As always, the loft looked on point and smelled like heaven thanks to candles from Detroit Rose.
Party tip: henna stations are hype.
In less than three minutes Monique, owner of Alchemy Henna, temporarily tattooed an intricate design on guests' hands- it's two days later and I still feel like a gypsy princess when I look at my henna.
Our go-to caterer, Jeremy Kalmus, prepared a stellar menu of apps; Verde Short Rib Slider, Southern Fried Chicken Slider with Sriracha Mayo, Tuna Tar Tar Tacos with a Wonton Shell, Goat Cheese Fritter, Mushroom Herb Filo Puff with Parmigiana Reggiano.
Zayna Bakes blessed the party with her famous Cuffins (cookie muffins). She brought Gimme S'mores, Nilla Zilla, and my personal favorite White Chocolate Macadamia Nut. If you haven't had a cuffin, you need to try one immediately.
The New Moon Event was a fun way to get friends, self starters, and entrepreneurs together on a saturday night to connect IRL.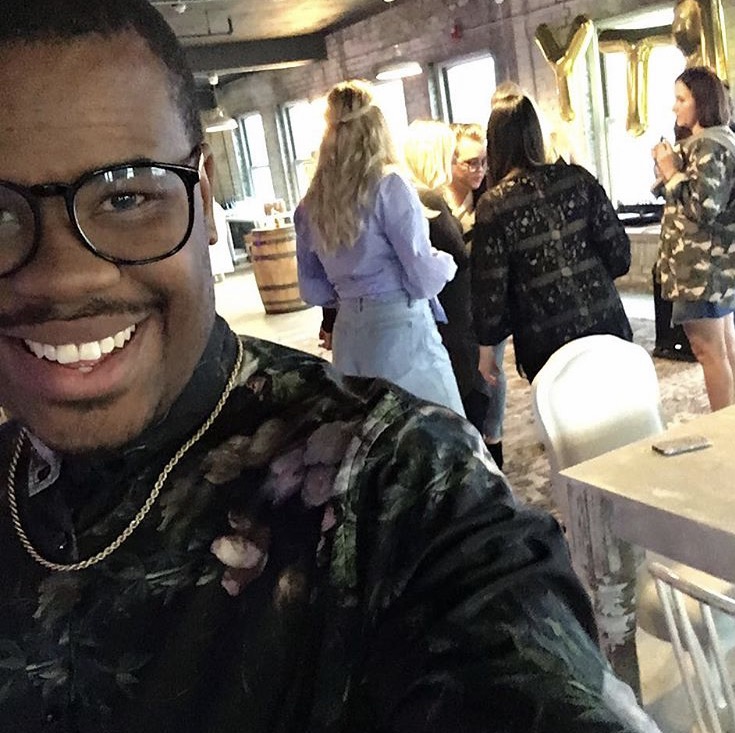 It's true, we throw a great party.